When you are building a house, constructing walls are an essential part of it. When it comes to walls, you can build it from a wide array of several different materials. Within these walls, it is crucial that you also install an insulation system.
When it comes to investing in an insulation system, there are many benefits and advantages that you can gain if you install it. It is the best thing that you can do to maintain the temperature of your house throughout the seasons. It is the ultimate way to keep it warm during winter and cool during summer. Other than that, it will also help in drastically reducing the energy consumption. Hence, minimizing your energy bills.
When it comes to insulation, there are several different types to choose from. In this article, we would like to discuss and talk about some of the most common kinds of insulation systems. Here are the most common insulation types for your homes:
Spray Foam Insulation
This type is done by spraying a specific foam from containers by utilizing spray holders to the desired areas of your house. Many companies provide this type of option, like Annapolis Brothers Spray Foam Insulation and others.
The foam starts off as a liquid that will expand to fill the spaces, which result in sealed cracks and gaps that stops air leaks. It forms an air barrier that conveniently eliminates some weatherizing tasks.
Cellulose Insulation
If you want to find an organic way to insulate your house, then this method will suit you best. The materials used consist of recycled newspapers, papers, and cardboard, which comes in loose fills.
This type is effective at all temperatures. When it gets colder, it can even perform better. However, it absorbs moisture that will get damaged over time, and it will create plenty of dust when installed. It also might be a little too heavy for attic installations.
Fiberglass Insulation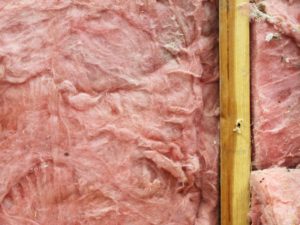 When it comes to fiberglass, you can choose between two kinds since they are available in batts and loose fill. This kind of insulation is the most common form. They are also very cheap and one of the easiest ways to insulate your dwelling. They are widely available with some that are readily designed for studs, beams, and joists.
However, the material must have a vapor barrier or sealed with plastic to protect it from moisture. It also tends to sag with time, which needs to be reinstalled regularly.